Who we are
We are a local church where people from all walks of life are loved, accepted & equipped to serve God.
Mission
Our mission is to glorify God by equipping His people to change their worlds
& by planting churches with the same world-changing vision.

We plan to achieve this by
Sharing & teaching people how to have a personal relationship with the Lord Jesus Christ
Helping people to discover their gifting & destiny in life
Creating a healthy environment where people can grow, be developed & make an impact in their world
Creating a community of small groups where individuals will find fulfillment in their lives, regardless of age & marital status
Helping God's people to build strong families
Blessing the local communities & businesses through prayer, deeds & love
Planting churches with the same vision in Ireland & abroad
Senior Pastors – Sergio & Cathy Giusti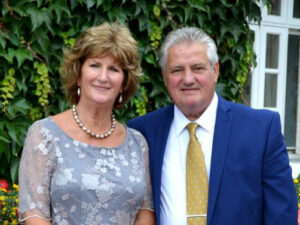 In 1991, Sergio & Cathy founded Lake Ministries International, an Apostolic Ministry seeking to plant churches across Ireland & abroad, & raise up dynamic Christian leaders in these times. They have pioneered church plants in Dublin, Clonmel & Cavan, called Word of Life Churches, & now oversee them. Each church is independent & has their one vision and leadership.
Sergio has a deep burden for people to come to know Christ, & for the Body of Christ. He operates under an apostolic anointing & shares sound biblical teaching with an edge. He ministers in the gifts of the Holy Spirit, with signs & wonders, healing & deliverance.
Cathy also is a gifted teacher of the Word of God & demonstrates a sensitivity to the Holy Spirit & flows in the gift of the Holy Spirit. She has a deep desire to see believers walk in divine health & wholeness to fulfill their God given destiny. She is also passionate about the importance of strong relationships, marriages & families in our lives.
Sergio & Cathy have been married for 50 years & now live in County Cavan. They have 4 grown up children & 8 grandchildren to date. Sergio was originally born in Italy & Cathy was born in Bermuda, but have lived in Ireland since they were married in 1971. Sergio is now an Irish citizen & is more Irish than some Irish people.

Join Us